Complete the form to find out more about the benefits and advantages of NEXA's kiosks.
• Customisable branded designs on your kiosks
• Provides a better experience for customers waiting or shopping
• Delivers effective advertising and useful information to customers
• Visually appealing
• Organises waiting lines, creating a better customer experience and more relaxed atmosphere.
• Reduces the perceived waiting time and improves the level of service.
• Provides performance and service level data analysis, helping managers streamline the customer service and reduce operation costs.
---
Upgrade your existing kiosks today and we'll also remove your existing kiosks and responsibly recycle them.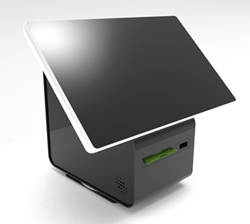 Desktop Kiosk or Wall Kiosk
Small, silent yet powerful with the latest Intel i3 CPU and Fast DDR3 Ram
Windows 10 compatible
18.5" Touch Screen with the latest touch screen capabilities
Landscape or Portrait mode with 180 rotation
Custom VKP80III Thermal Ticket Printer
Additional features and modifications available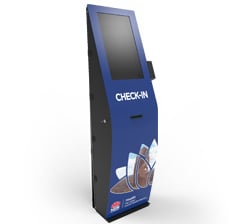 New 22" Standing Kiosk
Sleek standing kiosk with 22" Touch Screen PC and full HD display
Best-in-class Projected Capacitive Touch - Multi touch (like an iPhone)
Latest Intel i3 CPU, 4GB Ram, 120GB SSD and Windows 10 compatible
Performance Design with large roll handling and storage
Custom VKP80III Thermal Ticket Printer
Interchangeable Facia Design
Additional features available